Saucer Pouches Pack of 10 for China & Valuables 13x12"
FP-10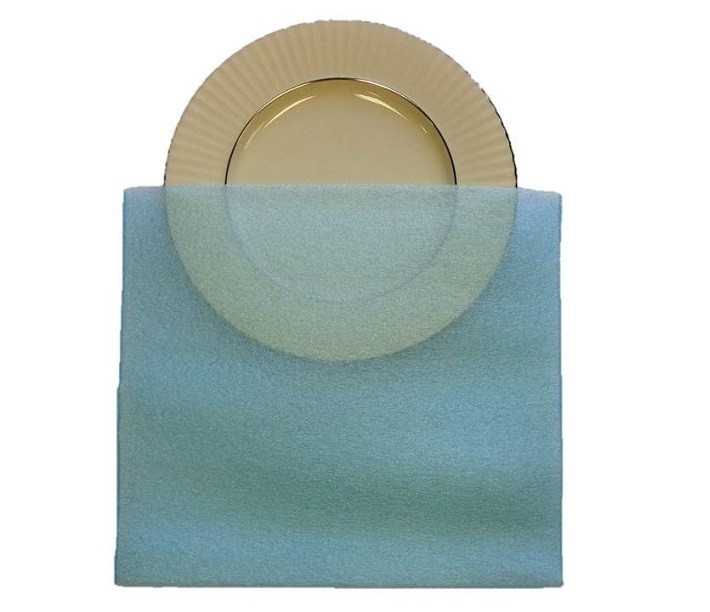 A larger saucer foam pouches for moving, protect fragile items such as glassware, dishes, precious china, wine glasses, Christmas decorations, variable valuables, figurines, photo frames, and other breakable and fragile items.
Using Larger Saucer Foam Pouches will dramatically increase safety of your breakable items during your move. Speed bump or a rough road might shift boxes and items inside moving truck. Saucer Foam Pouches also protects from accidental drops and hits. That is why we recommend using Foam Pouches for maximum protection during your relocation process. There are 10 pouches in one pack, can be reused many times and great for a long term storage.
Ideal for wrapping and protecting glasses, crystal, plates, Christmas decorations, figurines and other breakabe and fragile items.
Size: 13 inches x 12 inches.
Quantity: 10 foam pouches per kit.